You know that feeling when you read a book and your friends also read it an everyone loves it? It's a pretty special thing. On the other hand, reading a book that you love and finding out no one else liked it? It can be a little crushing, especially to the wishy-washy people out there. But no more! I am proud that I read these books and I have no qualms saying I liked them. It's further proof that you really can't say if you'll like a book or not until you read it. I know, the most obvious thing in the world, but it bears repeating.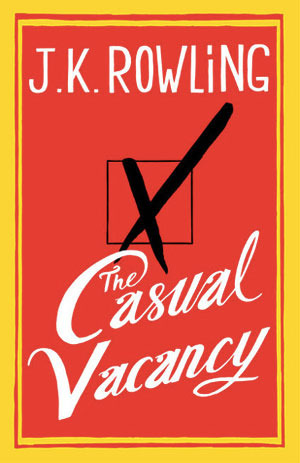 "The Casual Vacancy" by JK Rowling
Not many people liked this beast of a novel. I had multiple friends who couldn't finish it and was famously Mashiko Kakutani'd (that's the industry term for the famous NYT book critic giving it a scathing review). I, on the other hand, really really liked it.
The book is far from perfect and I actually don't think I would have enjoyed it if I hadn't listened to parts of it on audiobook. That made the experience worthwhile and the book was dark and Dickensian, which I appreciated. And that ending! I won't spoil it but it was gut-wrenching. Rowling still proves she's not afraid to take her characters to hell and back (and leave a few of them there, too).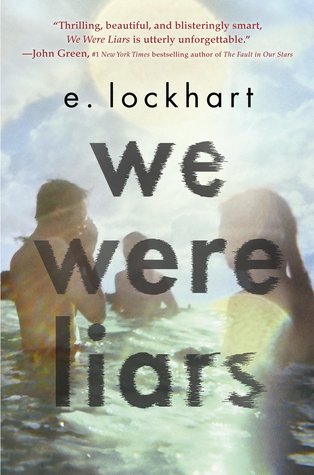 "We Were Liars" by E. Lockhart
There was lots of early buzz surrounding this book and then when it finally dropped many said they were disappointed that it didn't live up to the hype. Because of this, I waited a while to read it and my friend Lyndsay had a copy she was willing to let me borrow. She loathed it, and I trust her opinion. Still, I went in with no expectations.
I ultimately really liked it. I liked the plot twist at the end, I loved the ghostly writing, and I thought the perfect amount of hints were given. I liked the main character and her love interest a lot and I thought her motivations were dark, yet understandable. It's a layered book, especially when you consider the ending and E. Lockhart pulls it off. I'm definitely in the minority for liking it.
---
How about the rest of you? Which books did you like that everyone else seemed to hate? Tell me in the comments below or tweet me: @EmHof. Until next time, I'm out.