Just because I was on a blogging hiatus doesn't mean I wasn't reading. That would be truly concerning. Though I didn't read at my normal volume, I did read some great books. So far nothing has blown me away so far this year, but there's still time and the books listed below were well worth the read.
"The Round House" by Louise Erdrich
I really enjoyed this tale of a boy who seeks to find his mother's attacker on an Indian reservation. The politics that involve the Round House was fascinating and I thoroughly enjoyed Erdrich's prose. I will definitely be reading more by her.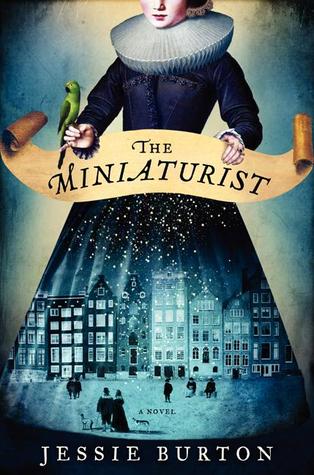 "The Miniaturist" by Jessie Burton
A ghostly and gripping historical fiction thriller about a girl who marries a wealthy Dutch businessmen only to find that he and his household are holding a whole mess of secrets.
"Brain on Fire" by Susannah Cahalan
This memoir about a woman whose whole life is turned upside down by a mysterious illness is not for the faint of heart or any of the hypochondriacs in your life. Cahalan takes you on her crazy journey without getting too much into the science of her illness.
"Everything I Never Told You" by Celeste Ng
For a debut novel, this was excellent. The golden child of a biracial couple dies, and Ng tells their story starting with the parents origins and moves to their horrible present day. I loved the style and that it still felt like a mystery even though we don't get into the detective side of things. Ng's prose was made me feel like I was floating while I devoured this book. It's my favorite of the year thus far.
"Escape From Camp 14" by Blaine Harden
My boyfriend lent me this fast paced and fascinating account of the only known escapee of a North Korean work camp. It brings up interesting issues of morality and assimilation to western culture.
"White Teeth" by Zadie Smith
By far my favorite post-modern novel, Smith pulls back the curtain on human nature and in her interwoven tale of two lower middle-class London families.
---
What did the rest of you read these past sixth months? Anything I should add to my TBR pronto? Let me know in the comments or tweet me: @EmHof.